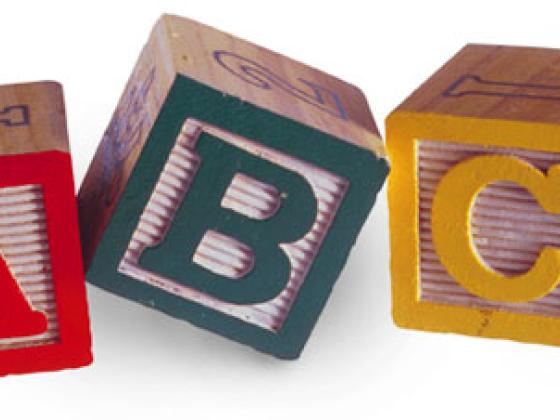 Early Childhood Laboratory
The Early Childhood Laboratory, established in 1928, is a university-based center operated by the Department of Early Childhood, Special Education and Counselor Education within the College of Education. The ECL is accredited by NAEYC and has a 5 Star Rating through KY All STARS. The Early Childhood Laboratory has a three-part mission:
The ECL serves as a model early childhood program in the community. Programs offered for children 6 weeks to 5 years include Infant/Toddler Classes, Young Preschool Class and Preschool Classes. The ECL teachers serve as instructors for college courses, and trainers and presenters for other childcare workers.
The ECL serves as a teacher-training site for future early childhood teachers. University students learn about becoming teachers of young children through observation, participation, and teaching experiences.
The ECL serves as a site for research in child development and early childhood education. ECL children are occasionally involved in research projects conducted by university students. Prior to such involvement, parents are informed about the nature, purpose, and procedures of a given study. Consent from parents is essential before any child participates.
We believe children learn by doing and that development is a process. We assume children are active, competent, and curious. We believe children learn best in a safe environment, which encourages their active involvement in the learning process, promotes home-school continuity, and enhances the individual child's areas of development (i.e., cognitive, emotional, physical, and social development). As a result, the ECL offers programs for young children based on simple routines, careful planning, and developmental appropriateness. Children have opportunities for self-selected activities, small and large group activities and outside play.
The ECL is an inclusive program. Children with and without disabilities may be enrolled in each of the laboratory classes. Modifications and adaptations to the learning environment are made as needed and as stated in the child's IFSP, IEP, assessment information, or with input from the parents and teachers.
Faculty
All of our lead teachers have or are working toward a Master's Degree in early childhood education or child development, as well as extensive experience working with children. The lead teachers are also responsible for supervising student teachers and practicum students working toward Kentucky Interdisciplinary Early Childhood Certification. Our teachers actively participate in the professional organizations for young children and value growing as early childhood professionals. Graduate students act as our teaching assistants in the preschool classrooms. These students are currently working on their master's degree in early childhood education.
In addition to lead teachers and teaching assistants, our classrooms have Early Childhood majors fulfilling their practicum requirements.
The ECL staff also includes a faculty director, who is a faculty member of the Department of Special Education and Rehabilitation Counseling, an on-site Staff Director, and a staff assistant. Both Directors are responsible for supervising the ECL faculty, managing the budget, coordinating the educational program, the teacher training program, and research activities.
Classes
Infant/Toddler Lab:
Infant Ages: 6 weeks – 2 years
Toddler Ages: 2 years – 3 years
Hours: 7:50am – 5:30pm
Days: Monday – Friday
Preschool Labs:
Ages: 3- 5 years
Hours: 7:50 am – 5:30 pm
Days: Monday – Friday
Fayette County Public Preschool
For more information on Fayette County Public School's Preschool Program please call (859)381-4000.
Enrollment
Applications are accepted throughout the year and class assignments are made in late March.  Parents are welcome to call to check on the status of their child's application at any time.  Due to the volume of applications received, parents are only notified if their child is chosen for enrollment in the program.
Since the primary purposes of the ECL are to serve as a teaching and research center, the following criteria are used to make selection and enrollment decisions:
Sibling preference of children already enrolled
Birth month
Sex
Race
Income
Special Needs
Date of Application
Children are not selected on a first-come-first-served basis. Decisions are based on the need to enroll children for a variety of ages, sex, social and economic background and developmental levels.
If interested, please complete an application and email it to kmrile0@uky.edu, or mail it to UK Early Childhood Lab, 621 S. Limestone, Lexington, KY 40508. For additional enrollment information, please call 859-257-7732.
Contact
621 S. Limestone
University of Kentucky
Lexington, KY 40506-0657
(859) 257-7732
Charlotte Manno: charlotte.manno@uky.edu
Jennifer Grisham: jgleat00@uky.edu
Location
UK Early Childhood Lab is located at 621 S. Limestone.