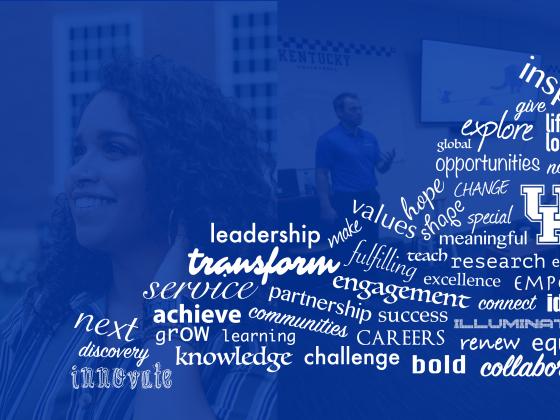 Current Student Resources
The resources listed on this page will help current College of Education students navigate campus life and academic responsibilities. Feel free to contact us with any questions. Use the buttons below to quickly navigate to any section. For Covid-19-related questions and resources for College of Education students, visit this link.
Certification and Teacher Education Program
Academic Resources
Diversity Resources
The Associate Dean for Inclusion & Internationalization in the College of Education works to enhance the academic experience of College of Education students through the development and management of co-curricular activities. The office partners with different units within the College of Education with the following goals:
Maintain a supportive and inclusive environment for College of Education students from the time of their enrollment through graduation;
Intellectually connect and engage students with all aspects of the College's programs and initiatives, the Lexington community, and beyond;
Create a vibrant community of discipline-specific student organizations that can provide all students with mentoring and support in their pursuit of professional careers and certificates;
Develop multiple paths for students to follow in pursuing personal, educational, leadership and professional growth; and
Provide opportunities for all students to participate in, experience and embrace diversity.
The College of Education is commmitted to the success of all students, regardless of race, nationality, gender, sexual orientation, geographical location, religion, and disability.
Explore the many diversity resources offered by both the University of Kentucky and the College of Education. Visit the UK Diversity Plan page for information and links to programs, activities, institutional diversity plans, initiatives and data that focus on the University's commitment to diversity and inclusivity. The mission of an all-important postsecondary educational institution must recognize diversity and inclusivity as essential elements of a quality education.
Learn About Diversity at the College 
Visit the UK Office for Institutional Diversity 
Learn About Campus-wide Diversity Resources
Student Life
Campus Map
Need to get somewhere at UK? The Campus Map is a good place to start heading in the right direction!
College of Education Communications
Have a question about promoting your group or organization, College of Education branded merchandise, or getting involved with our social media or podcast? Connect with our communications office. We're happy to help!
College of Education Communications
College Survival Tips
Navigating college can be tough! Knowing a few tips and tricks can put you ahead of the curve. Check out a few that we have put together to get you started on the right path!
Read Our Tips for Thriving in College
Student Ambassadors
The College of Education Ambassadors are a select group of students who have demonstrated outstanding achievement in academics, student leadership, and dedication to the promotion and betterment of the College and the University. Education Ambassadors work various events, answer prospective student questions, host individual families on campus, and highlight the amazing opportunities available at UK and within the College of Education.
Student Employment, Volunteer, and Internship Opportunities
The University of Kentucky offers a variety of employment, internship, and volunteer opportunities for its students. All of these are managed using the Handshake system and requires a Link Blue credentials.
Search Employment Opportunities
Student Organizations
Our student groups emphasize professional educator development. Undergraduates typically join groups identified with their major. Graduate students join the appropriate professional organization's campus chapter. There's sure to be a place for you!
Student Resource Contacts
Monica Nielsen
Director of Student Support, Engagement, and Analytics
126 Taylor Education Building
(859) 257-4256
Jenna DeMastes
Director of Recruitment
128 Taylor Education Building
(859) 218-2698