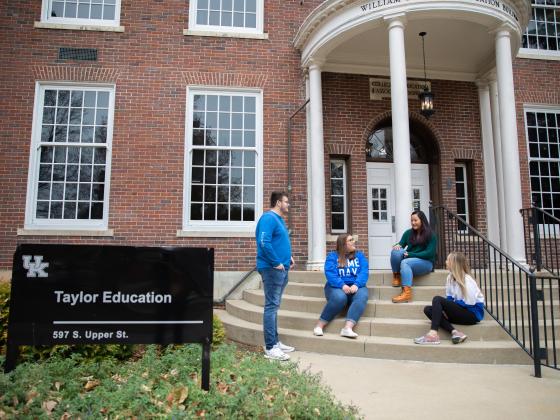 Future Students
We Prepare Difference Makers
We are passionate about helping students turn interests into successful careers. Our strong partnerships with schools and communities provide an environment where students see their work occurring not just within the walls of academic buildings, but also in communities across our Commonwealth, our nation, and around the globe. Our faculty members provide students with opportunities to make a difference through hands-on, practical experience combined with innovative and meaningful research.
Here, you will find an environment that values you as an individual. Your professors will challenge you academically and be approachable outside the classroom. You can make life-long friendships with people who share your dreams while making a difference in the lives of others. We invite you to explore our programs and learn about the exceptional work occurring in the College of Education.
Degrees and Programs
The College of Education offers undergraduate and graduate programs leading to teacher certification, as well as other fulfilling and challenging careers in education, health professions, sport, counseling, and more.
View Graduate Programs & Certificates
Admissions
Whether you are an undergraduate or graduate student, this is the first step in your journey toward a degree at the College of Education.
Scholarships & Financial Aid
The College of Education offers scholarships for entering freshmen, enrolled undergraduates, and graduate students.
View Scholarship & Financial Aid Opportunities
Student Life
With 15 student organizations, there is sure to be a place for you! Learn more about living/learning communities, volunteering, social activities and professional educator development.
Are you a transfer student?
We have you covered! Check out UK's Transfer Advising Services.
Want to visit the College of Education?
Let's Meet!
Check out the many ways for you to explore the University of Kentucky and the College of Education.